I can design just about anything. All with love.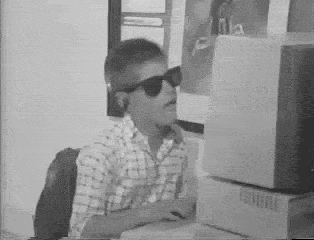 WEBSITES
There are a lot of people that can create websites, but can they do them well is the question. From e-commerce to promotional sites, you'll be in good hands and it'll be a fun experience.
Apparel Design
I've been designing shirts since my early college days. I like to get really creative for clothing projects, they're just too much fun. I make sure whatever the event or business is, the clothes on your audience's back is on point.
Logos
I make sure your company symbol follows S.A.M.T.V. principles. What are those? The principles are basically what great designers say a good logo needs to have and I know them well.
Apps
Nothing gets me quite like apps do, I could design them for days. Apps are tricky at times though, your users needs to think "I can't live without this" and we'll work together to get it there.
I'm able to design with these skillz
Tools
• Photoshop CC
• Illustrator CC
• InDesign CC
• After Effects CC
• Invision
• Sketch
Creative
• Conceptual development
• Information architecture
• Interactive prototyping
• Mobile first approach
• Responsive design
• Art direction
• App design
• Branding
• UX
Platforms
• Magento
• SiteCore
• WooCommerce
• Squarespace
• Wordpress
 
WEB
• XHTML
• CSS
• JavaScript
1 Discover
First comes the discovery phase where I make sure I fully understand your objectives and target market. We'll dissect everything from your mission to your competition.
2 Design
Next comes designing something that's truly unique to meet your needs. I make sure this is a fun and satisfying part as I bring your project to life.
3 Develop
Once the designs are perfected, I start the development phase. Choosing which platform is best for you is key, then I build your site with HTML/CSS.
4 Deploy
The most exciting part! I finalize and prepare to launch your finished product to the world. Need continued help? I keep strong ties with my clients and am always a call away.
What people say about my work
"Michael's design work for our project has been outstanding. He has quickly and efficiently implemented our requirements into a beautiful and unique looking site. Kudos!"
STEVEN HOEL
Partner in Clotho Productions LLC
"I was always impressed by Michael's positive attitude, even when our team was short-handed. It was refreshing to work with someone with the ability to smile under pressure. He genuinely wants to do good work, is quick to learn, and is always ready with great ideas of his own."
SCOTT BEDNAR
Teammate at Walgreens
"I'm blown away. put me in contact with this amazing creative immediately."